Gerade eben hab ich die Email bekommen, dass ich der Gewinner des Canyon Country Photo Contest 2014 geworden bin, aus 150 Einsendungen zum Thema (erlaubt war nur 1 Foto pro Einsender). Gesucht waren Fotos von "southeastern Utah's public lands", wozu u.a. auch der Canyonlands National Park gehört, aus dem mein Bild vom Marlboro Point ist.
Wem das Bild bekannt vorkommen sollte – es war im Januar 2014 Photo of the Day bei EartShots. Als Preis gibt es 100 US$ und den Abdruck im Kalender 2017. Bin mal gespannt, wie es mit den Dollars ablaufen wird?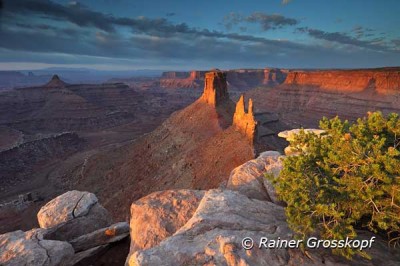 In den nächsten Tage wird das Ergebnis des Fotowettbewerbs auf der Facebook-Seite von CNHA wohl bekannt gegeben werden.